in collaboration with

Lift off For Bone Health
In space, or on earth, we must exercise to maintain strong bones and muscles. ESA astronaut Samantha Cristoforetti is passionate about bone health and women's health. During her journey in the ISS in 2022, Samantha will remind us about the importance of weight-bearing and muscle-strengthening exercises as the key to maintaining strong bones and muscles throughout life, and to help prevent falls as we age. This is especially important for women at menopause! The rapid bone loss astronauts experience in space's conditions of microgravity is similar to the rapid loss of bone mass that occurs in post-menopausal women on earth.

Join Samantha – lift, push, build your way to stronger bones through regular load-bearing exercise. #LiftOffForBoneHealth!
EXERCISE IS ESSENTIAL FOR GOOD BONE AND MUSCLE HEALTH
The best kind of exercise for bones is weight-bearing and resistance exercise.

Weight-bearing exercises force you to work against gravity. Typical exercises that anyone can do include walking or jogging, climbing stairs, dancing, or sports like volleyball or basketball. Resistance exercises – such as lifting weights or pulling against elastic resistance bands – are great ways to strengthen your muscles and your bones.

Overall, most adults should aim to exercise for 30 to 40 minutes at least three to four times each week, with weight-bearing and resistance exercises in the program.
If you have osteoporosis or have had a fracture, you can practice a safe and effective exercise program targeted to your specific needs. Your exercise program should also include exercises that improve balance. Ask your doctor whether a referral to a physical therapist might be recommended.
ESA Astronaut Samantha Cristoforetti talks about bone health
WHAT HAPPENS TO BONES IN SPACE?
One of the obstacles to long-term space missions is the threat of severe bone loss in astronauts. In the microgravity environment of space, astronauts lose on average 1% to 2% of their bone mineral density every month. Bone loss occurs in the weightless environment of space because bones no longer have to support the body against gravity. Upon return to Earth, Astronauts' weakened bones will be fragile and at an increased risk of fracture.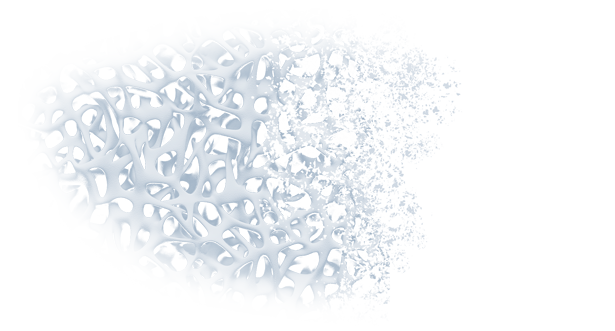 Bones are living structures that constantly reshape themselves in response to the stress that is put on them.

Just like muscles, if you don't use your bones, they will weaken. On Earth, gravity applies a constant mechanical load to the skeleton, and this helps the bones maintain density so that they are able to support the body.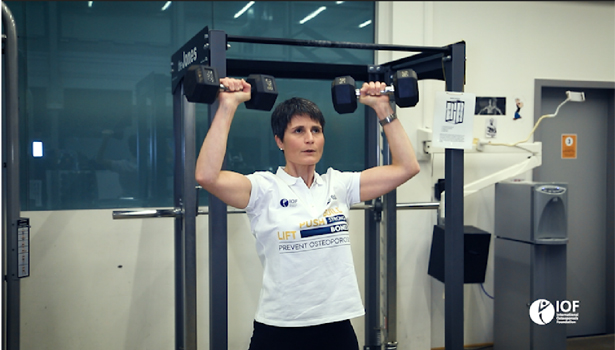 The best way to build and maintain bone mass is by doing weight/load-bearing exercises.

However, it is very difficult to duplicate weight-bearing exercises in a weightless environment. While in space, Astronauts now exercise several hours per day with special exercise machines which help create the necessary weight-bearing environment to slow the rate of bone loss. Astronauts are not the only ones who must worry about bone loss.

Approximately 500 million women and men worldwide may be affected by osteoporosis, a disease that causes bones to lose density and strength and leads to painful, life-threatening fractures.
Watch the International Space Station pass overhead from several thousand worldwide locations. It is the third brightest object in the sky and easy to spot if you know when to look up. It looks like a fast-moving plane - but much higher and far faster!
WANT TO LEARN MORE ABOUT EXERCISE
AND BONE-HEALTHY LIFESTYLE ?