Osteoporosis is a chronic age-related disease in which bones become fragile and more likely to fracture. Early diagnosis and treatment of osteoporosis is essential to help prevent fragility fractures, which can cause severe pain, long-term disability, and early mortality.
Fragility fractures, which result from low energy trauma, such as a fall from standing height or less, are a sign of underlying osteoporosis. A patient who has sustained one fragility fracture is at high risk of experiencing secondary fractures, especially in the first two years following the initial fracture.
Image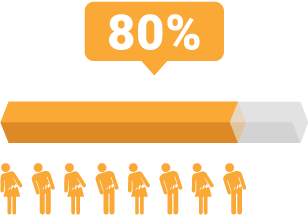 Who have had at least ONE OSTEOPOROTIC FRACTURE, are NEITHER IDENTIFIED NOT TREATED for osteoporosis
Image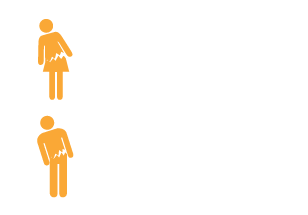 Projected HIP FRACTURE INCREASE from 1990 to 2050
Image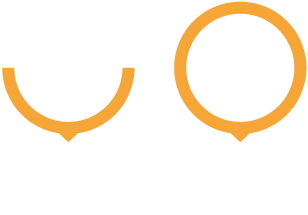 Number of PEOPLE AT HIGH RISK OF FRACTURE DOUBLE from 2010 to 2040
The International Osteoporosis Foundation (IOF) encourages academic research and innovations in the field of osteoporosis and bone health through our scientific journals.
OSTEOPOROSIS INTERNATIONAL
2022 Impact Factor: 4.0
5-year Impact Factor: 4.6
Ranked 62nd of 145 journals in the category Endocrinology and Metabolism
Editors-in-Chief: John Kanis and Felicia Cosman
The only English language journal solely devoted to the diagnosis, treatment and management of osteoporosis. Osteoporosis International provides a forum for the communication and exchange of current ideas concerning the diagnosis, prevention, treatment and management of osteoporosis and other metabolic bone diseases. Osteoporosis International is at the forefront of its field publishing high quality, strictly refereed papers on the practical diagnosis, management and treatment of osteoporosis and related diseases.
CALCIFIED TISSUE INTERNATIONAL
2022 Impact Factor: 4.2
5-Year Impact Factor: 4.1
Ranked 51st of 145 journals in the category Endocrinology and Metabolism
Editors-in-Chief: Stuart H. Ralston and René Rizzoli
Calcified Tissue International & Musculoskeletal Research explores biochemical, biophysical, molecular, and clinical aspects of the structure, function, and metabolism of bone. It includes reports on connective tissues and cells, ion transport, and metabolism of hormones, nutrition, mineralized tissue ultrastructure, molecular biology, and research on humans which reveal important facets of the skeleton or bear upon bone and mineral metabolism.
2022 Impact Factor 3.0
5-Year Impact Factor: 3.0
Ranked 99th of 145 journals in the category Endocrinology & Metabolism
Ranked 22nd of 86 journals in the category Orthopedics
Editors-in-Chief: John Kanis and Felicia Cosman
Archives of Osteoporosis is an international multidisciplinary journal which is a joint initiative of the International Osteoporosis Foundation and the National Osteoporosis Foundation of the USA. The journal highlights the specificities of different regions around the world concerning epidemiology, reference values for bone density and bone metabolism, guidelines, as well as clinical aspects of osteoporosis and other bone diseases.
Skeletal Rare Diseases, being both rare and complex, pose a great challenge in terms of diagnosis and management. To support research and advance clinical knowledge of the field, an IOF Working Group has published an online Atlas (i.e. taxonomy) which classifies more than 90 rare genetic metabolic bone disorders according to their metabolic pathogenesis, outlined in four subcategories. The Atlas provides important information to ultimately help doctors better manage patients affected by these complex disorders.